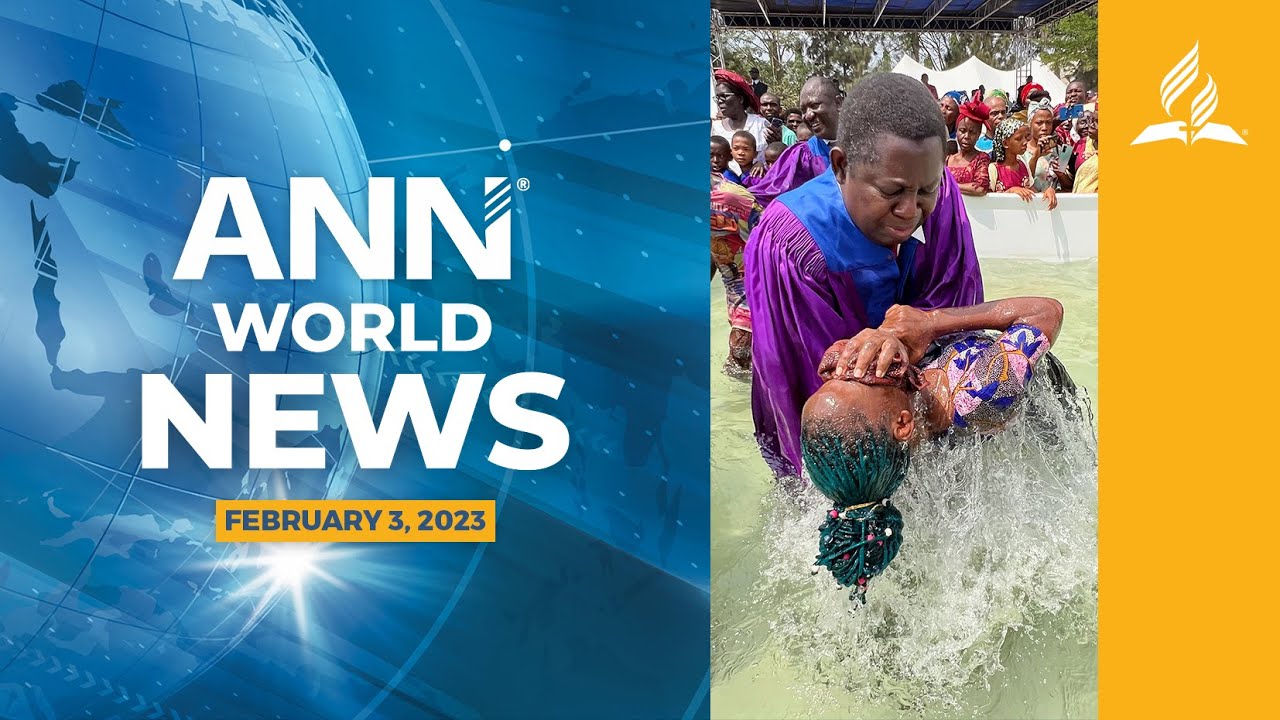 Adventist News Network – Feb. 3, 2023
This week on ANN:
Over 10,000 people are baptized in eastern Nigeria after two weeks of public evangelism.
ADRA Canada helps protect girls in Thailand at risk of trafficking and exploitation.
Adventist students help a woman in a mid-air medical emergency.
In Brazil, over 5,000 young people impact communities through the Mission Caleb project.
North Carolina hosts the North American Division's 2023 Adventist Ministries Convention.
Find these news stories and others on ANN Video.
(Visited 12 times, 1 visits today)