4.The Bible – the Authoritative Source of Our Theology | HOW TO INTERPRET SCRIPTURE?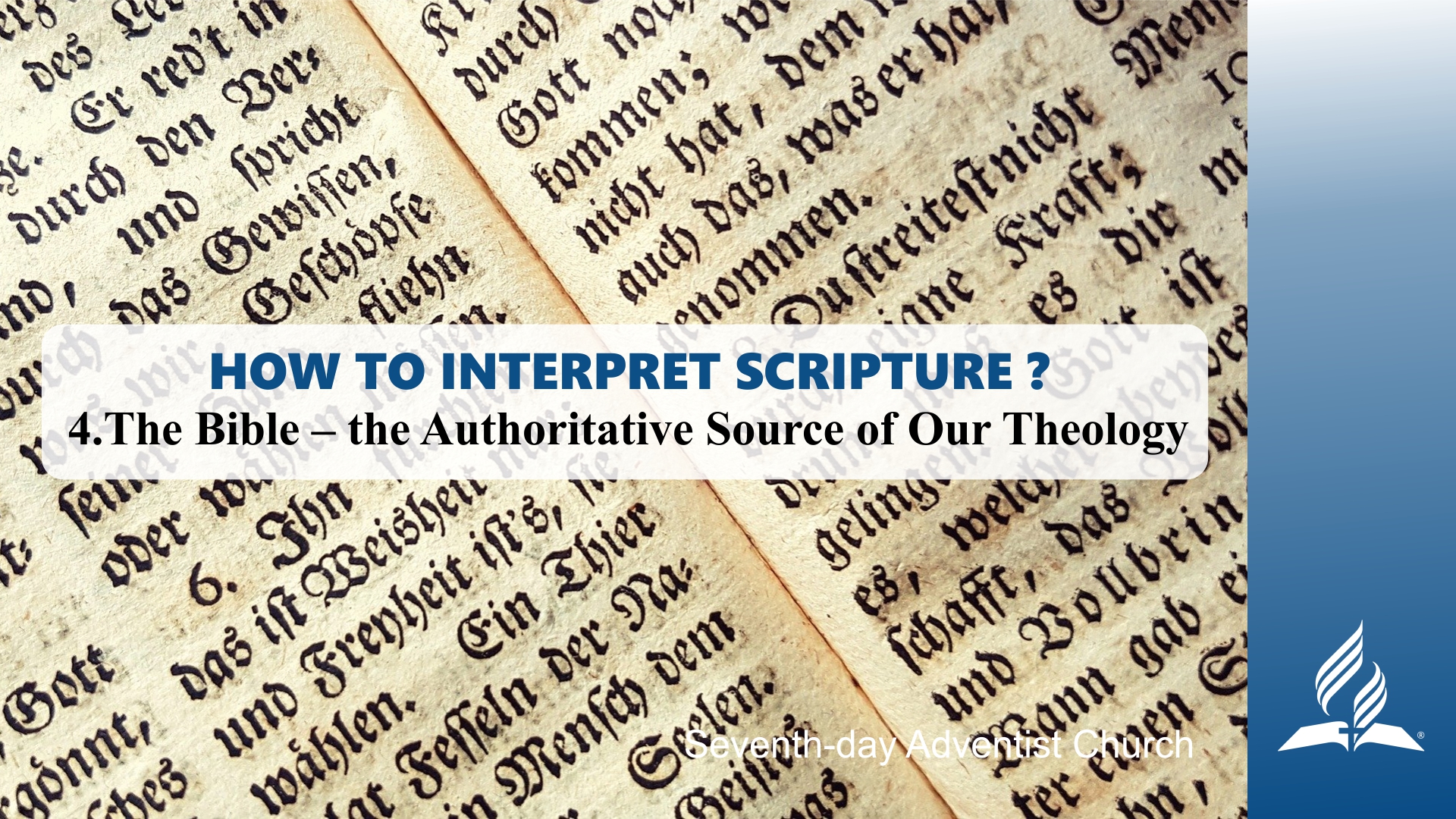 In the German Reformation time the Bible was used as a powerful tool. What can we learn about it?
Memory Text: Isaiah 8:20Isaiah 8:20
English: World English Bible - WEB
301 Moved Permanently Moved Permanently The document has moved .

WP-Bible plugin – To the law and to the testimony! If they do not speak according to this word, it is because there is no light in them.

4.THE BIBLE – THE AUTHORITATIVE SOURCE OF OUR THEOLOGY | 4.1 Tradition
The word of God or human tradition? Which should be preferred? What is Jesus` view?
Download

4.THE BIBLE – THE AUTHORITATIVE SOURCE OF OUR THEOLOGY | 4.2 Experience
Whoever made experiences with God will never forget its lessons.
Download

4.THE BIBLE – THE AUTHORITATIVE SOURCE OF OUR THEOLOGY | 4.3 Culture
God`s culture is the best. What is it all about?
Download

4.THE BIBLE – THE AUTHORITATIVE SOURCE OF OUR THEOLOGY | 4.4 Reason
If our thinking is in harmony with God`s thinking, then…
Download

4.THE BIBLE – THE AUTHORITATIVE SOURCE OF OUR THEOLOGY | 4.5 The Bible
What does Jesus teach us about Holy Scripture?
Download

4.THE BIBLE – THE AUTHORITATIVE SOURCE OF OUR THEOLOGY | 4.6 Summary
God has given us his precious word, so that we need not err.
Download

4.THE BIBLE – THE AUTHORITATIVE SOURCE OF OUR THEOLOGY
In the German Reformation time the Bible was used as a powerful tool. What can we learn about it?
Download


(Visited 3 times, 1 visits today)