5.By Scripture Alone - Sola Scriptura | HOW TO INTERPRET SCRIPTURE?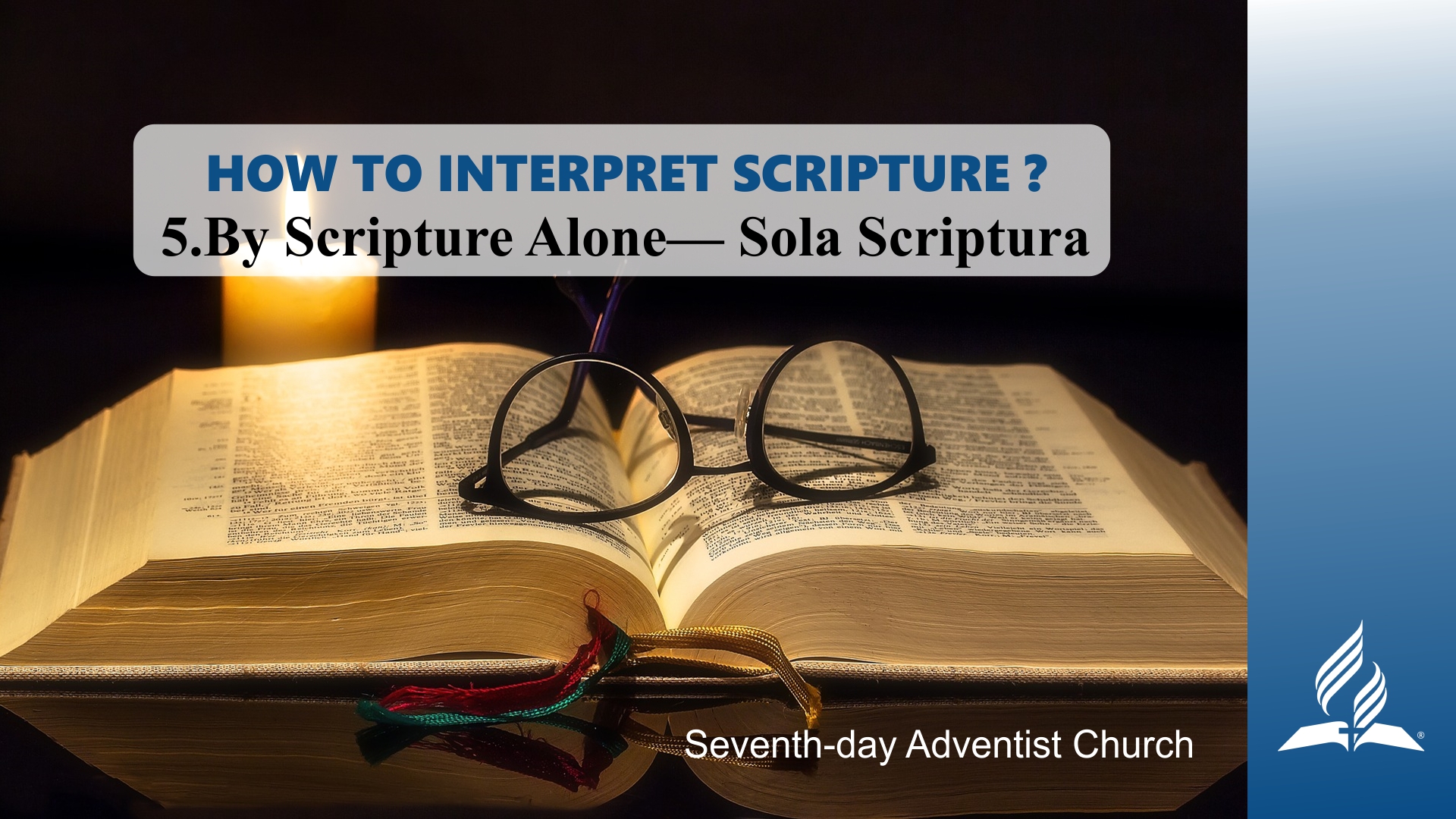 This Protestant claim has changed the world forever.
Memory Text: Hebrews 4:12Hebrews 4:12
English: World English Bible - WEB
301 Moved Permanently Moved Permanently The document has moved .

WP-Bible plugin – For the word of God is living and powerful, and sharper than any two-edged sword, piercing even to the division of soul and spirit, and of joints and marrow, and is a discerner of the thoughts and intents of the heart.

5.BY SCRIPTURE ALONE – SOLA SCRIPTURA | 5.1 Scripture as the Ruling Norm
A fantastic claim with blessings as result.
Download

5.BY SCRIPTURE ALONE – SOLA SCRIPTURA | 5.2 The Unity of Scripture
A collection of documents of different centuries as harmonious unity.
Download

5.BY SCRIPTURE ALONE – SOLA SCRIPTURA | 5.3 The Clarity of Scripture
Even children can understand the stories.
Download

5.BY SCRIPTURE ALONE – SOLA SCRIPTURA | 5.4 Scripture Interprets Scripture
One verse explains another because of the unity of Scripture.
Download

5.BY SCRIPTURE ALONE – SOLA SCRIPTURA | 5.5 Sola Scriptura and Ellen G. White
The messenger of God as another source of unity.
Download

5.BY SCRIPTURE ALONE – SOLA SCRIPTURA | 5.6 Summary
Blessings in abundance as result of this holy book.
Download

5.BY SCRIPTURE ALONE – SOLA SCRIPTURA
This Protestant claim has changed the world forever.
Download


(Visited 5 times, 1 visits today)