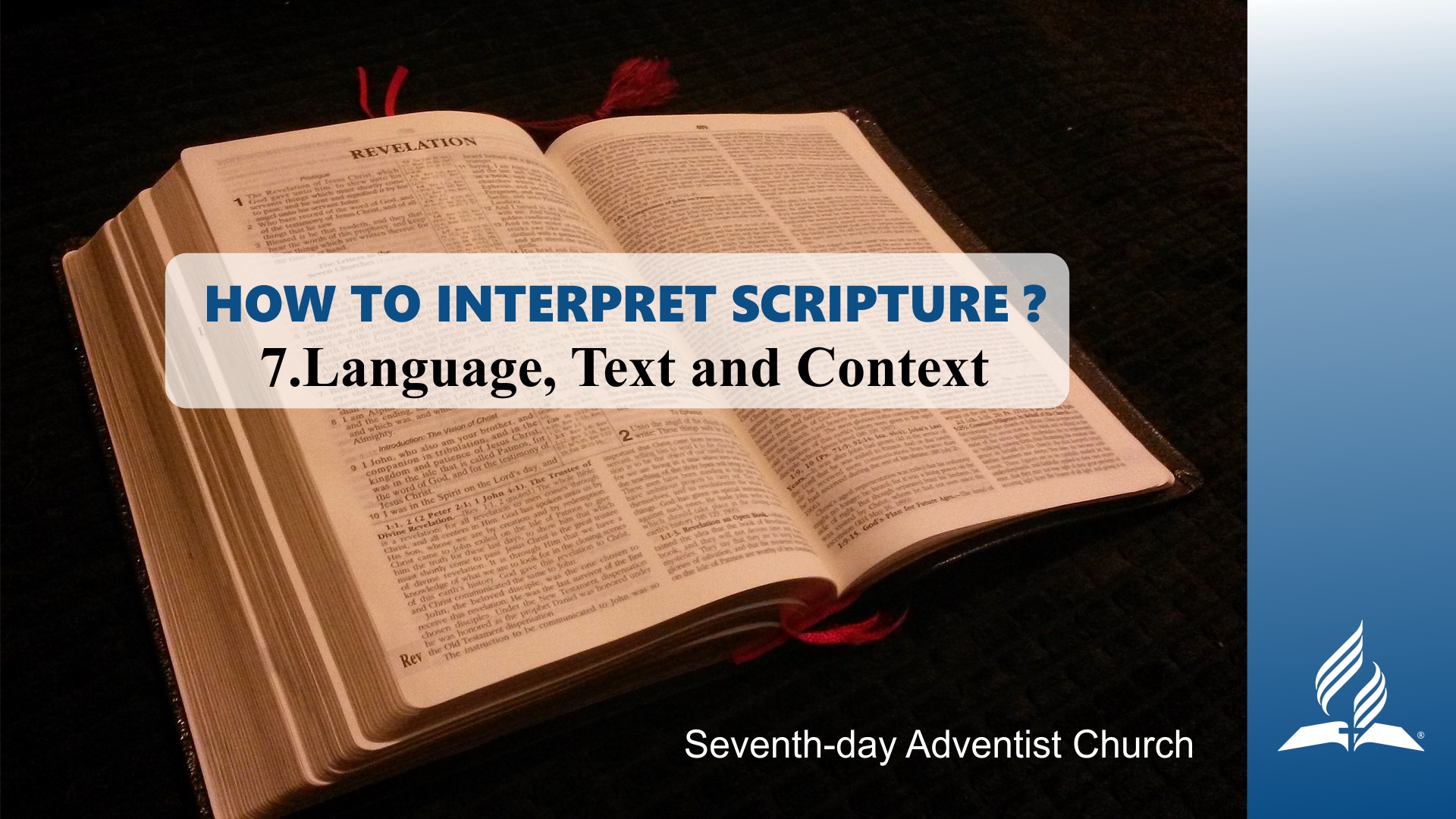 Language is fascinating. Therefore we are able to communicate.
Memory Text: Deuteronomy 31:26Deuteronomy 31:26
English: World English Bible - WEB
301 Moved Permanently Moved Permanently The document has moved .

WP-Bible plugin – Take this Book of the Law, and put it beside the ark of the covenant of the Lord your God, that it may be there as a witness against you.

7.LANGUAGE, TEXT AND CONTEXT| 7.1 Understanding the Scriptures
God works in history. Thanks to the Lord. It was written down.
Download

7.LANGUAGE, TEXT AND CONTEXT| 7.2 Words and Their Meanings
Words are filled with contents.
Download

7.LANGUAGE, TEXT AND CONTEXT| 7.3 Repetition, Word Patterns, and Meaning
Hebrew thinking is quite different from our culture.
Download

7.LANGUAGE, TEXT AND CONTEXT| 7.4 Texts and Contexts
The bible is a huge network of words.
Download

7.LANGUAGE, TEXT AND CONTEXT| 7.5 Books and Their Messages
Each book of the Bible has special features.
Download

7.LANGUAGE, TEXT AND CONTEXT| 7.6 Summary
The miracle of language will continue in eternity.
Download

7.LANGUAGE, TEXT AND CONTEXT
Language is fascinating. Therefore we are able to communicate.
Download


(Visited 28 times, 1 visits today)