8.Creation: Genesis as Foundation - Part 1 | HOW TO INTERPRET SCRIPTURE?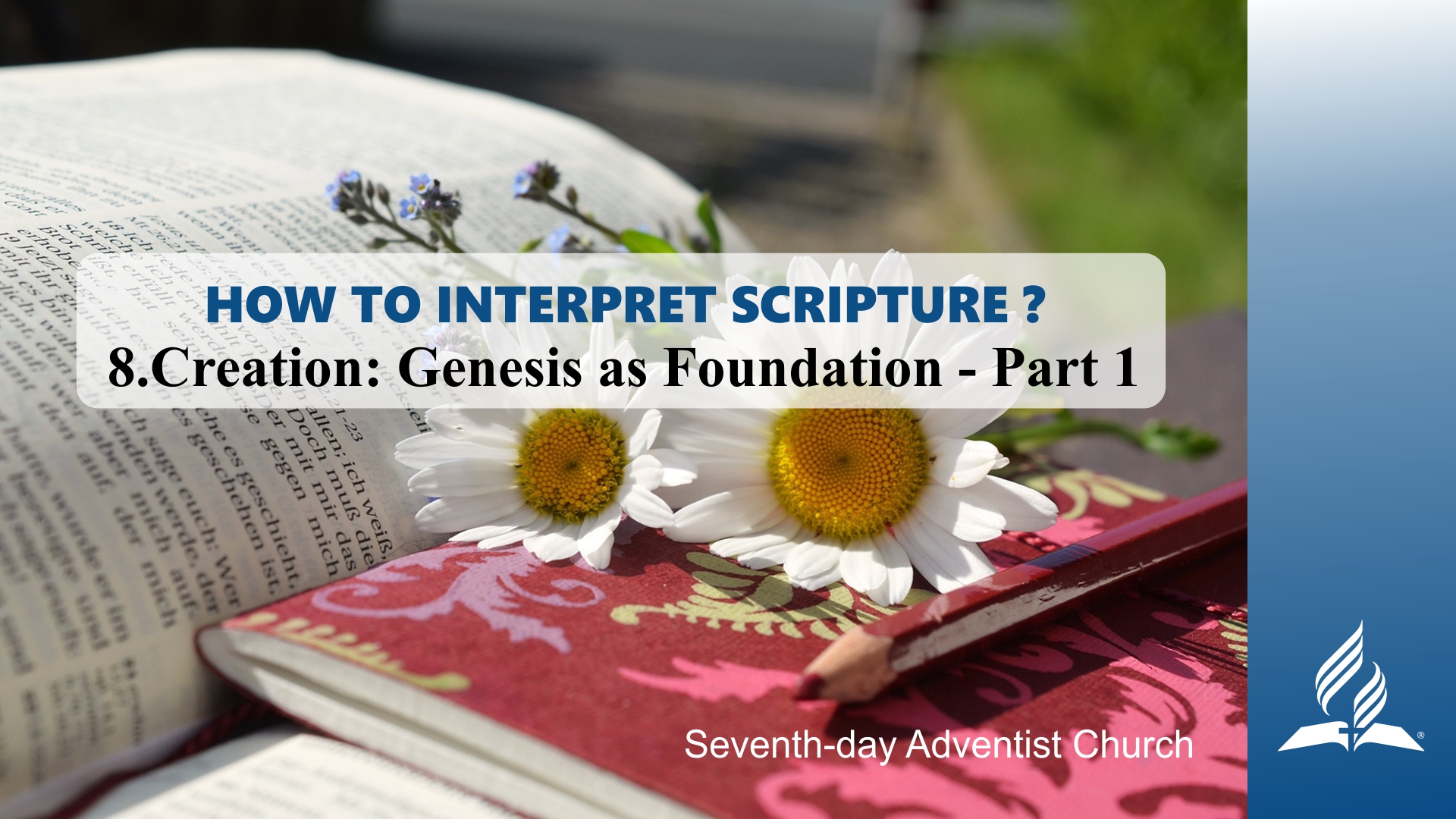 Fascinating aspects even at the beginning of the Bible
Memory Text: John 1,1-4John 1,1-4
English: World English Bible - WEB
301 Moved Permanently Moved Permanently The document has moved .

WP-Bible plugin – In the beginning was the Word, and the Word was with God, and the Word was God. He was in the beginning with God. All things were made through Him, and without Him nothing was made that was made. In Him was life, and the life was the light of men.

8.CREATION: GENESIS AS FOUNDATION – PART 1| 8.1 In the Beginning
The Bible opens with a tremendous bang…
Download

8.CREATION: GENESIS AS FOUNDATION – PART 1| 8.2 The Days of Creation
There were units of 24 hours…
Download

8.CREATION: GENESIS AS FOUNDATION – PART 1| 8.3 The Sabbath and Creation
The present of Eden…
Download

8.CREATION: GENESIS AS FOUNDATION – PART 1| 8.4 Creation and Marriage
Another present of Eden…
Download

8.CREATION: GENESIS AS FOUNDATION – PART 1| 8.5 Creation, the Fall and the Cross
From Eden to Eden
Download

8.CREATION: GENESIS AS FOUNDATION – PART 1| 8.6 Summary
Where do I come from? Where do I go to? What is the sense of my life?
Download

8.CREATION: GENESIS AS FOUNDATION – PART 1
Fascinating aspects even at the beginning of the Bible
Download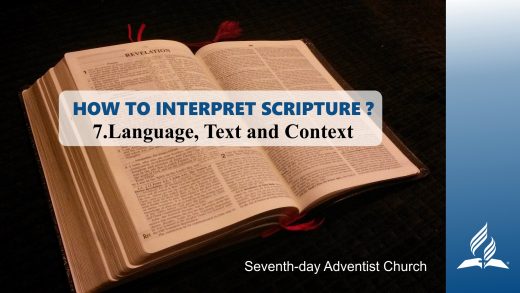 (Visited 2 times, 1 visits today)